James Rizzi, the iconic artist from New York
Born in Brooklyn in 1950, he studied art at the University of Florida in Gainsville until 1974. Shortly after finishing his studies, he had the chance to present his work at the Brooklyn Museum in New York.
Over the years, he continued to develop this characteristic style and created a sea of colorful images that burst with the joy of life. Rizzi lived and worked in his studio loft in New Yorks SoHo neighborhood until his death on December 26th, 2011.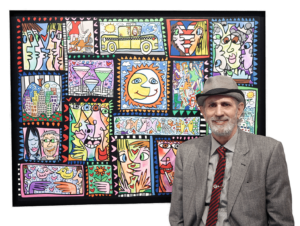 The vision of the artist - A look into the future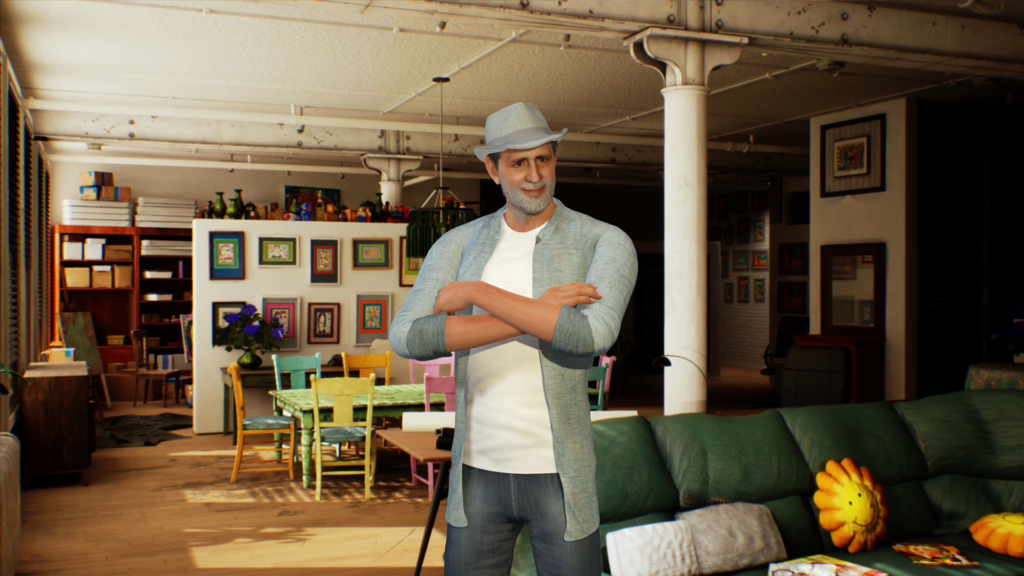 James Rizzi was an optimistic and cheerful person during his lifetime. It was always his wish not only to have a fulfilled life, but also a long one, to give all his thoughts and artistic ideas space and time.
His three-dimensional artworks, developed the 70s and 80s, are now experiencing an exciting expansion due to the digitalisation of today's world – in the metaverse and in the form of NFTs.
James Rizzi's sister Roberta states: "It is a dream come true for Jimmie: His characters can now be digitally animated and gain a three-dimensionality without losing the charm and their Rizzi-ness."
James Rizzi NFT - Launching 2023!
This exciting new project will allow fans of the artist to own a piece of his iconic pop art in the form of a digital artwork.
The works published on the NFT platform OpenSea from February 14th, are aimed at the international NFT community looking for a exciting NFT series that increase in value through upgrades, so-called "drops". Long-time RIZZI collectors – especially in Europe and the USA, will also be offered digital canvas works in parallel.