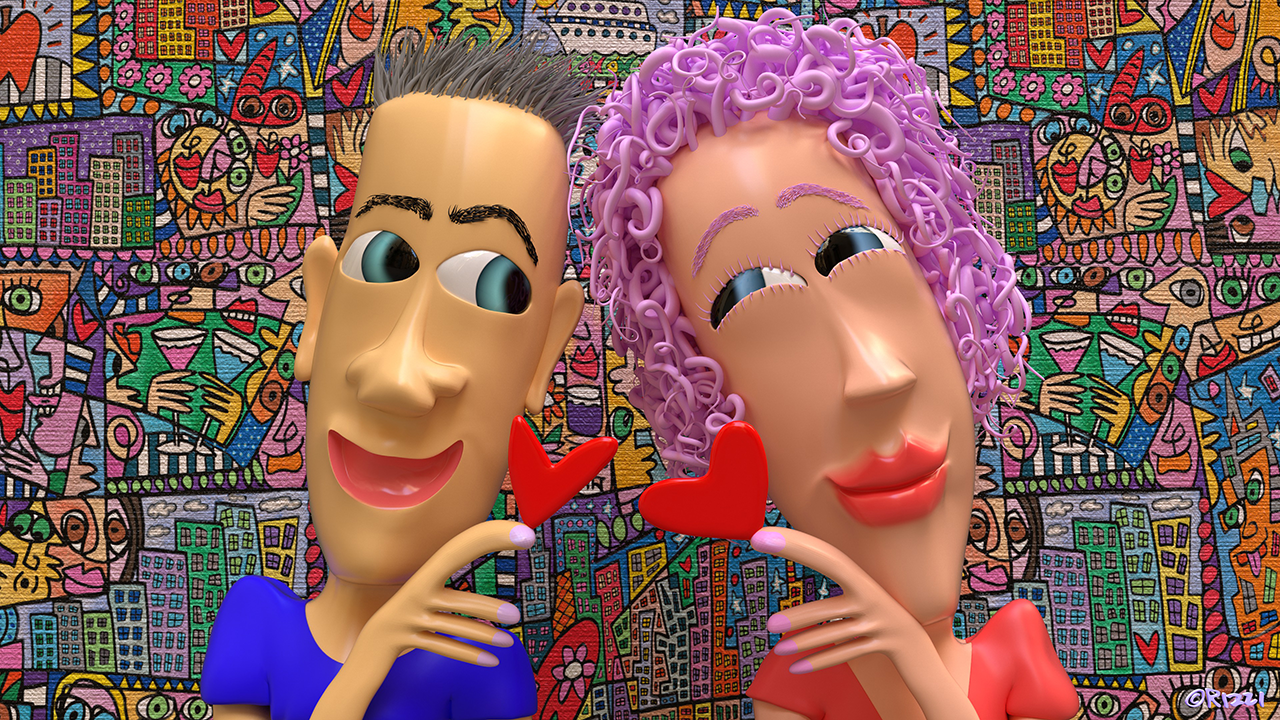 We announce – James Rizzi: "First Love" to be launched on February 14th, 2023
February 8, 2023 in
We are proud to announce the launch of the world's first James Rizzi -NFT collection "FIRST LOVE" on February 14th, 2023. This exciting new collection features a total of 142 unique 16:9 aspect ratio pieces, available both as NFTs and canvas prints.
The 16:9 format and 4k resolution of these NFTs make them perfectly suited for display on compatible hardware. Whether displayed on a wall or on a digital screen, the vibrant and colorful works of JAMES RIZZI come to life in a whole new way through this innovative technology.
This groundbreaking collection is a true testament to the timeless appeal of Rizzi's art and the continued relevance of his unique style and vision. The team at Soho Studio Labs in Hamburg has done an incredible job bringing this project to life and ensuring that the NFTs accurately capture the spirit and energy of Rizzi's original works.
We can't wait for art lovers around the world to get their hands on these stunning pieces and experience the magic of JAMES RIZZI in a whole new way. Whether you're a long-time fan or a newcomer to his work, the RIZZI-NFT Edition "FIRST LOVE" is not to be missed.